Published books
Published books by Tina Frantzen
All of these books are for sale directly from Tina tinafrantzen@gmail.com
Tina Frantzen Artwork Books
Buy Artwork books by Tina Frantzen. Preview and learn more about these self-published Fine Art books.
---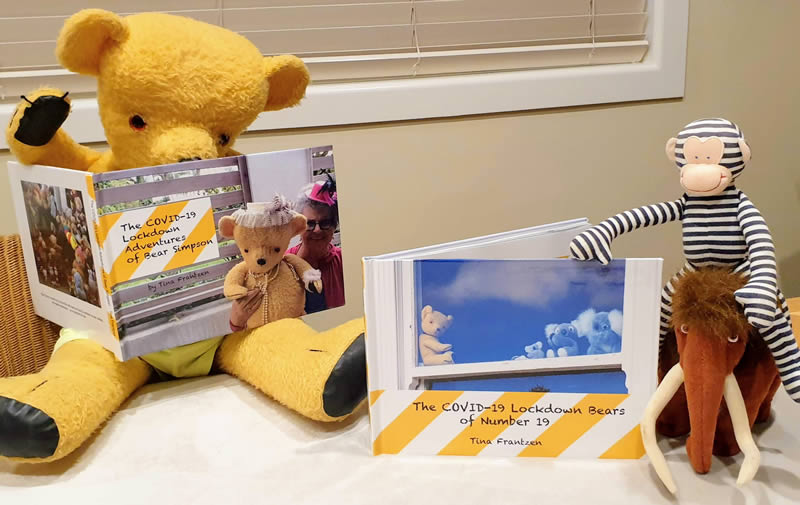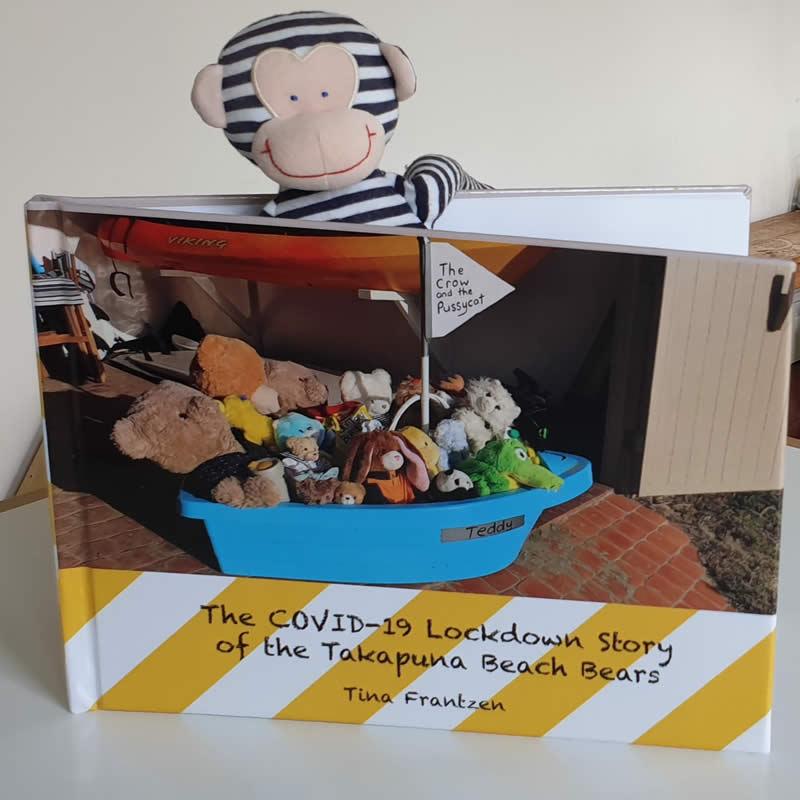 Other books
The Bears in Windows event is a tale born out of the uniquely Kiwi response to the world wide Covid -19 pandemic in 2020
When the Bears in Windows for Kids began, Frantzen and two friends at Takapuna Beach decided it would be great fun if their respective bears could be a daily changing display. While her friends had fun with their bear displays, Frantzen used her photographic skills to document the antics and dialogue of the characters who congregated on her window sill. She created her books using characters from the three locations.
As the resulting books were unplanned at the beginning and arose after the event, they are a spontaneous record of the Bears in Windows event that amused many children all around the city over the lockdown period. Each book is a different story of the adventures of the bears and animals in their respective bubbles. ...however their stories do intermingle at the end... no spoiler alert here!
These books will be links to memories for years to come for the children who passed her window and for the many who came to the beach every day... to see what was happening with those bear families... a story to pass on to their children about a unique once in a lifetime event.
The Takapuna Beach Bears and Bear Simpson are for younger children - preschool to 10 years and the Bears of Number 19 is for older children (including adults who really appreciate the humour!)
All of these books are for sale directly from Tina tinafrantzen@gmail.com